Soul Reaver Sword in Steel
Handcrafted reproduction. Collectible sword
---
Code Article 1809
Length: about 180 cm
Width: about 39 cm
Depth: about 8 cm
Weight: about Kg 8,6
..illustrative image from Pinterest..pin/816136763700931251/
The Soul Reaver

The Souls Reaver is the legendary sword of Kain, a fictional character and protagonist of the "Legacy of Kain" video game series. The series takes place in the fictional land of Nosgoth, a gothic fantasy setting, and revolves around Kain's quest to challenge his fate and restore balance to the world.
Time also fades the legend, and the origin of the Soul Reaver has been lost long ago. But her purpose remains: to feed on the souls of whatever creature she strikes.
Legends claimed that the ancient blade of Kain, older than all of us and a thousand times more deadly, was possessed and thrived by devouring the souls of his victims.
..description from Wikipedia

---
Imagining to looking for an

Unparalled

Sword

, with personalized design, size and color ...

Imagining to have a reliable and fast service...

Imagining how it would be finding Artisan who is able to follow your specs and produce required items in quickly times!!




MARTELLI Ferro Battuto, Excellency of Made in Italy Creative Craftsmanship offers extended catalogue of specs items who, with customers like you, it will give birth to New Ideas which will inspire beyond expectations!!

Discover catalogue..

..Contact us..

..Buy!!
---

Soul Reaver Sword in Steel

Wooden display box included

Wonderful handmade object made in Italy

Small imperfections are part of the craftsmanship

Material Iron with hand painted details =

€ 635.00

FREE shipping throughout Italy

Variable delivery times based on the quantity requested (minimum 10 working days from
---

The Collectible Sword is NOT a toy

Keep out of the reach of children

The collectible sword is supplied screwed to the display box with safety locks
Acceptable possible payments are: through PayPal, Bank or possible Instalment Payments

For personalized creations with more than Euro 1000.00 , the payment will be splitting in : 40% PARTIAL PAYMENT FROM ORDER DATE + 30% FOR ADVANCED WORK testified and shown by images during building + BALANCE (the 30% remaining) at shipment time
Pls. Contact us for any further info and See additional notes on Web Site
Shipping . Return. Terms & Conditions . Privacy Policy
---
MARTELLI Ferro Battuto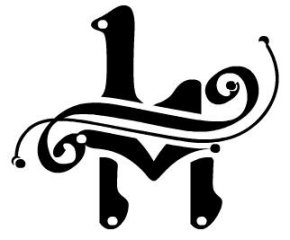 Via Rapezzi 21, Prato, +39 057432382
info@martelliferrobattuto.com
Soul Reaver Sword in Steel. Collectible sword. Handcrafted reproduction. Art. 1809
Related Products
Tags: wrought iron, hammers, iron, craftsmanship, made in italy, custom creations, handmade, accessories, sword, soul reaver, famous swords, collectible sword, legacy of kain, sword of kain

info@martelliferrobattuto.com
Telefono e Fax:
+39 057432382
dal Lunedì al Sabato compresi: 8.30 - 12.30 14.30 - 19.30